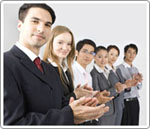 We design and built machines for bedding products, sofa, plush toy, garment manufactures.
Such as polyester fiber pillow filling machine, ball fiber pillow machine, fiber opening and filling machine, ball fiber machine, plush toy filling machine, down feather filling machine, textile fabric waste recycling machine, quilt machine, pillow quilt packing machine, non-woven machines etc.
We invite you to learn more about our company and products, and contact us to discuss how we can help with your needs.
© 2015 Qingdao Tokays Machinery Co., Ltd. All Rights Reserved